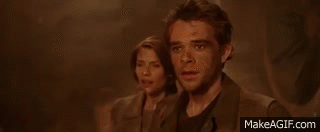 (Guest Post by Matthew Ladner)
The Arizona Chamber of Commerce Foundation and I teamed up with the Goldwater Institute to create a white paper on vacant district space. Arizona has one of the fastest growing student populations but oddly finds itself with a large glut of underutilized district space.
How large is it?
Ah well no one really knows because of severe flaws in reporting but the statewide floor starts at 1.4 million sq feet but the Arizona Auditor General found more than that in a single district by poking around a bit so the ceiling is much much higher. In any case Arizona's district space increased by 2004 and 2017 by 22.6 million square feet—a 19 percent increase—despite a student enrollment increase of only 6 percent during this same period. Arizona not only has a glut of underutilized district space it appears to be growing.
Research from MIT of co-location of charters within district space demonstrates both financial and academic benefits to districts-specifically in increasing district resources and classroom spending in districts. Arizona has tens of thousands of students stranded on waitlists at high demand district and charter schools, millions of square feet in underutilized district space, and a need to increase resources for classroom use. Mutually beneficial arraingements are there for the taking between high demand schools with waitlists and districts with underutilized space. The scale of these gains are of a scale that Goldwater's Matt Beienburg and I swallow our pride to point to legislation in California and New York (someone just yelled "get a rope and find a big cactus!) to serve as possible models.
Anyhoo- check it out here. It's fun to be back writing with GI again.