(Guest Post by Matthew Ladner)
Lindsey Burke and I hit the pages of the Washington Times today to argue that school finance in the District puts the least amount of resources into the mechanisms that produce the best results:
The Urban Institute has demonstrated that the D.C. private school sector is in deep decline, despite the existence of the Opportunity Scholarship Program. Studies have established that charter schools impact private school enrollment most heavily of all sectors.
From an equity standpoint, it's difficult to justify the District's school finance system. The system routinely provides $29,000 for high-income students attending regular public schools. It provides $14,000 for high-income students attending charter schools but only a maximum of $8,381 for some low-income students who would like to attend a private school system that improves the chances for graduation by approximately 21 percentage points.
Clearly, the K-12 status-quo gives the most to the kids starting with the most. This pattern is clear, whether discussing academic gains or dollars invested. We have clear success in the charter school and Opportunity Scholarship programs, but these programs receive substantially fewer dollars per pupil. D.C. has most certainly been better off with them, but they alone have not been enough. Tentative steps and half measures will not address the deeply disparate opportunities awaiting the District's students.
Instead of attempting to restructure or "reform" DCPS, policymakers should free District parents to reform education from the bottom up. To that end, Congress, which has jurisdiction over D.C., should reconfigure all education funding in the District of Columbia and establish an all-Education Savings Account district.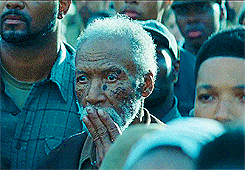 Jayblog readers of a certain regularity will recall that gentrification has been driving NAEP improvement in DC, that the main thing that the DCPS has seemed to figure out how to do with their $29,000 per pupil revenue has been to educate very advantaged children to very high levels and that only  charter schools show the only impressive NAEP gains for low-income children. Despite gentrification and the attendant improvement, DC ranks a single point above the lowest rated district in comparisons in the Trial Urban District NAEP. As a result of all of this Washington DC shows truly stunning achievement gaps. Oh and by the way along the way private schools are dying off under the proliferation of charter schools. DC charter schools are a universal choice program-open to all students- while Opportunity Scholarships only apply to a small number of low-income children.
If you like a system that gives the most to those starting with the most, stand pat. If six years worth of average progress between White and Black students doesn't bother you overly much, look the other way. If you can somehow justify giving half the money per pupil to charter school kids despite the better results they produce for low-income kids, steady as she goes. If you have no problem in shorting low-income kids going to a quickly dying sector of private schools by an even wider margin despite the fact that these students graduate at a much higher rate, don't rock the boat.
Otherwise schooling in the District needs a complete reboot from today's morally indefensible and financially unsustainable system.