(Guest Post by Matthew Ladner)
Jason and John White have been having a public dispute over the interpretation of the NBER Louisiana study. I await Jason's response, and given the importance of the subject I hope both sides of this debate will take pains to avoid vitriol as it unfolds. A reasoned examination of the evidence will best serve us, and everyone should acknowledge in advance that we bring a variety of assumptions to the table with us in this debate.
There is one point in John's response that I would like to address presently. Early on the Superintendent says:
More important, however, is the larger implication I take from Mr. Bedrick's thesis: that private school choice advocates in America, Mr. Bedrick among them, have failed to establish a coherent, prevailing belief system about the role of private schools in providing an education of measured quality, at scale, for the nation's most disadvantaged youth.
Towards the end he says:
Absent better systemic answers than those offered by ideologues, publicly funded private school choice for all children will continue to be more of a factor in legislative debates and scholarly conferences than in the homes and neighborhoods of America's youth.
The use of the word "measured" in the first statement brings up the observer effect from physics: the act of observing can in itself change what you attempt to measure. People can have honest disagreements over how much private school participation we are willing to sacrifice for what type of measurement, but let's not start with the premise that the answer is "whatever it takes no matter what." For almost going on two decades now for instance the McKay Scholarship program has reigned as the largest voucher program in the country. Would I prefer having an evaluation component of some sort? Yes-I'm pretty confident that we would learn valuable information. Would I be willing to do it if a large portion of participating schools were likely to pass on participating? No- I would be content to let parents work out testing on an individual basis with their schools.
In other words I want to prioritize the needs of parents over my needs as an advocate.
On the issue of scale and having a plan, I think we could have a long debate about this, but ultimately I don't think it is necessary. I think that the sort of effort that Superintendent White is referencing may relate to the sort of private philanthropic efforts we see going on in the New Orleans charter school space. An unexplored possibility to consider by the way, is that the Herculean private human capital efforts we see going on in the charter space may have eclipsed the private school sector. How many rational actors would open a private as opposed to a charter school in New Orleans given the totality of policy and private philanthropic efforts? But I digress…
The reason I don't think we need to spend too much time debating the sort of genuinely heroic efforts we see going on in the New Orleans charter space: I don't think we can afford to scale them. You don't see it discussed often, but ah, well, the cost per teacher placement from sources like Teach for America has not been going down. Quite the opposite from what I understand. Don't get me wrong- I love TFA kids and I fully support the efforts of philanthropists in rebuilding the New Orleans education system. I simply have my doubts that our collective philanthropic efforts could have handled a district the size of Houston had Katrina veered that way, much less the rest of the country.
This raises the question- can we achieve "an education of measured quality, at scale, for the nation's most disadvantaged youth" without these sort of efforts? If you care about the disadvantaged, the answer had better be "yes" because otherwise they will be remain holding the short end of the stick in life. To answer the question, I decided to examine the NAEP results and trends for low-income kids in the relatively regulated and highly philanthropic supported charter sector in Louisiana with similar kids in the Wild West and (relatively) lightly supported Arizona charter sector.
To get as close to apples to apples as possible, I compared the results for Free and Reduced lunch eligible students in general education programs attending charter schools in both states. The general education focus is due to possible differences in participation among ELL and SPED students in the two states. Louisiana has a comprehensive effort to support charters and to shut them down when they under-perform. If you see race as a proxy for other unmeasured factors etc. the average low-income charter child in Arizona is likely to be Hispanic, whereas I'm guessing in Louisiana they are more likely to be Black. Every state has their story about how their poor kids are the toughest to educate in the world (here is AZ it is "they come up North and they don't even read Spanish!") but I view all such claims as suspect-poor kids are tough to educate everywhere.
In terms of charter sectors, Arizona has an almost entirely decentralized process of school creation, and the only people making plans are those opening schools and parents seeking places for their child- no common app, the state rarely shuts a school down. etc. We have some TFA kids but I met more of them in a visit to the French Quarter than in 13 years of living here in AZ. The West in short doesn't get any wilder.
The NAEP will only provide data for this comparison between 2013 and 2015, and I make no claims regarding this being a definitive comparison, merely suggestive. So with those caveats: here is what the gains look like across all four NAEP exams for FRL general ed charter students:
So both sectors did well in generating gains overall for low-income kids- so bully for them. Louisiana charters enjoyed larger gains in 4th grade gains, but Arizona charters enjoyed a still larger advantage at the 8th grade level. If we look at the overall scores for these students rather than the gains, we see no decisive advantage for either state.
Those who care about the interests of poor children should celebrate the ability of Arizona charter schools to deliver big gains for low-income kids. They did it without direction from the state and without massive support from philanthropists. This is to be celebrated in large part because we don't have enough philanthropy to do New Orleans everywhere even if we wanted to.
So- as one of the school choice Jeffersonian types, I'll address Superintendent White's point about a plan squarely. What is my plan? On charter schools, my plan is to let 'er rip. It's working out a splendid fashion and I love it when a plan comes together…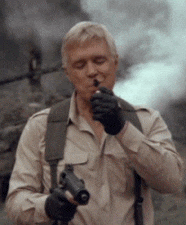 On private choice, I'd like to see a system that gives a meaningfully higher level of public subsidy to disadvantaged children (low-income, ELL, SPED) with some light touch academic transparency measures (NNR testing required by students rather than schools, academic studies, parent surveys) and then let that rip too. The great virtue of this plan in my view is that it doesn't require me or anyone else to manage or direct it.
In other words, I think school choice technocrats should aspire to be in control of as little as possible. The NBER study reinforces my view of its desirability.
UPDATE: Jason's response to Superintendent White is up at Ed Next