(Guest Post by Matthew Ladner)
David Leonhardt delivers what I suspect will soon become standard talking points on the left: vouchers have failed but the more heavily regulated charters have succeeded with the latest DC Opportunity Scholarship Program evaluation serving as the launch point.
Mind you it takes a severe case of recency bias in order to reach this conclusion. Previous evaluations of DCOSP found a very large high-school graduation rate advantage at a fraction of the overall cost per pupil, but never mind that the more recent evaluation found lower math scores after year one-FAIL! Get more charter schools in here stat!
The thinking in the piece is both flawed and shallow, but private schooling in the District of Columbia is in fact in a death spiral, and one of our tribe's own making. The Urban Institute has been tracking private school enrollment in DC, and it has been in steep decline despite the existence of OSP. OSP in short is far too weak of a policy to compete against DC's charter school law.
The Opportunity Scholarship Program lacks crucial features that would give it a chance to compete. First and foremost DC charter schools have higher and far more reliable per pupil funding. The reliable part in the long run outranks the amounts in importance. DC OSP budgets have been a political football over the years. You would not only be nuts to start a private school in preference to a charter in DC, the finances have given hard nudges for many private schools to convert into charters-which has in fact happened.
Second charter and district school funding in DC is universal. Donald Trump can send his son to a district or charter school in DC and no one would blink. For some reason however DC OSP is limited to only a small number of low-income families on the basis of a continually imperiled appropriation. Stare long and hard at the above chart if you'd like to see how this strategy works out politically over time, but self-marginalization looks pretty accurate term to these eyes.
Let's imagine a counter-factual in which a wiser Congress had created a DC Opportunity Scholarship program with a dedicated funding stream, had equalized funding per pupil across schooling sectors, and had reflected equity concerns with larger scholarships for low-income families rather than a self-marginalizing means test. I'm willing to guess that the trends would look a bit different than:
If we had this wiser Congress, DC parents would be in charge of what sort of schools survived and thrived in the District. If parents chose to shutter private schools under such a set of circumstances, you would hear no complaint from me. With our current set of policies, it should be obvious that a charter sector with more secure, more generous and universal funding has been and will continue to crush a sector with politically insecure, less generous and very limited funding. Meanwhile back at DCPS, the district continues to produce Detroit-like results for low-income kids despite enormous resources.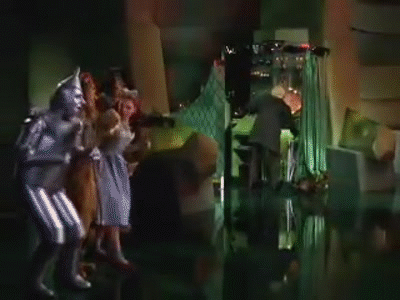 Now some of our Congressional Olympians would like to bring their wise and benevolent private choice policy making to the rest of the country. Pay no attention to the complete hash Congress has made of DC OSP for the last decade-this time it is going to work out swell. Congress has unwittingly presided over the extinction of the private school sector in their own city and either did not care or did not notice. Call me a cynic, but skepticism seems abundantly warranted regarding wide-ranging federal adventures into private choice policy.
Congressional supporters of parental choice who want to !do something!  should start by fixing OSP before it is too late. Show some success in crawling before you attempt to run a marathon, please.