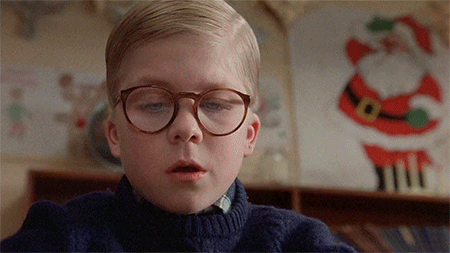 (Guest Post by Matthew Ladner)
From the Center for Student Achievement:
That's right Ralphie, in an examination of Maricopa County (greater PHX) enrollment patterns it turns out that district open enrollment involves approximately twice as many students as charter schools. Which in turn means that it dwarfs private school choice-as in private school choice and charters combined will still be far smaller than open enrollment. If however we were to include private and home-schooling in this analysis, it would mean that fewer than 50% of students attend their assigned district school.
One can only describe the implications of this as far-reaching. Let's start with the angst over private choice.
So in the districts examined by the Center, open enrollment dwarfs charter school enrollment, and statewide charter school enrollment dwarfs private choice enrollment. The conclusion inevitably follows that much of the hand-wringing and gnashing of teeth over charters and private choice in the state has been misplaced. If one views families exercising choice as "draining money from public schools" it is primarily other district schools that have been doing most of the draining!
Now of course it is deeply misguided to view students attending a non-zoned school as "draining money" in the first place. It is the child's money for families to direct, not the entitlement of a particular school. Just in the districts examined there are more than 10 times the number of students using open enrollment as there are ESA students statewide. Let that sink in for a moment. To the extent that choice is causing budget problems in district schools (it's worth it, but we'll get to that below) let the record show that it is result of district competition far more than private choice.
Next- why do we see stuff like this?
Arizona is an unlikely jurisdiction to have been leading the nation in NAEP gains since 2009. We're not a wealthy state (yet), we have a small working age population, our citizenry has not exhibited a preference for high taxes over the last 30 years. Just last week a sales tax increase for preschool got voted down by the voters in the "People's Republic of Tucson" almost two to one. Five years ago voters rejected a statewide measure by nearly the same margin. More recently the voters barely agreed to increase school funding by $3.5 billion without a tax increase in order to settle a lawsuit and avert a possible constitutional crisis. We are a border state going through a border state transition in student demographics. Our students, educators and policymakers didn't read that memo with the subject line about we were supposed to lose. Instead we lead the nation in gains.
You're either willing to take the steps necessary to drive gains or you can dream about kumbaya policies that don't offend many. Arizona has thus far been willing to do what it takes. The very widespread process of families matching their kids to better than the zoned option fits is obviously driving this process. To think otherwise would require you to explain how Arizona has been leading the nation in gains despite all this choice business. And then there is the data:
Next let's talk about facility funding. A murmur that has been coming out from the district folks in recent years has been "we're double funding capital." In other words, taxpayers paid for buildings that are sitting empty while charter schools keep building new space. Rumors of a fresh round of litigation against the state regarding district facility funding have been circulating for years. How much sense does it make to build Taj Mahal big box schools with a student population that is this mobile? Moreover much of the empty district space issue came from the state overbuilding facilities during the boom for schools that Arizona parents did not desire and desired district schools were the destination for a large percentage of these students.
In other words, this isn't being done to districts in so much as by districts.
If we extrapolate this Maricopa data to Tucson, then Tucson Unified's large number of empty school buildings are empty because of open enrollment more than charters or private choice, but ultimately they are empty because families chose to empty them. Yes it is an absurd waste to have people talking about converting schools into urban gardening centers in a relatively cash strapped state that has the second fastest growing student population. Yes we should find a way for someone who will run a school that parents desire to make use of those facilities.
In the end however those empty school buildings are accountability. Real accountability, not the watered down wrist-slap version of it. Choice is the only form of accountability that is decentralized and can get delightfully out of the control of central planners and into the control of families. In Arizona it has been driving academic improvement and, alas, this process causes angst. Far from shying away from responsibility, the district schools attracting the confidence of families should be proud to be driving choice and participating in the process of creating good fits and academic gains.
UPDATE: NPR interviews Ildi Laczko-Kerr of the Arizona Charter School Association and Center for Student Achievement on the data.