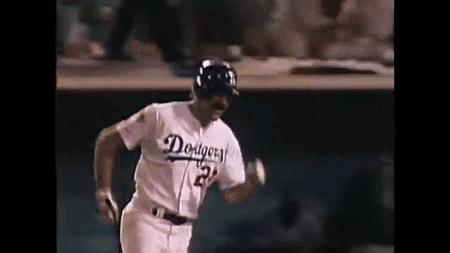 (Guest Post by Matthew Ladner)
One finds the largest gaps between charter and district performance in the entire NAEP in the Trial Urban District Assessment (TUDA) results for Los Angeles.  On 4th grade math, LA charters scored 249, LA district 221, 4th grade reading 237 for charter students, 200 for LA district students.  On 8th grade math, LA charter students scored 294, while LA district students 261, while in 8th grade reading LA charter students scored 276 while the district students scored 249. Sadly the TUDA did not participate in the 2015 4th and 8th grade Science exams. For you incurable skeptics out there, feel free to look the numbers up for yourselves.
Each of the Los Angeles charter school score averages were in very near vicinity of the highest statewide average scores (Massachusetts). I don't have demographic information on LA charter students, but the California charter sector as a whole is majority-minority by a wide margin. I would expect the Los Angeles sector to be as well. Massachusetts and the other states clustered towards the top of state NAEP rankings meanwhile tend to have substantial socio-economic student body advantages. Massachusetts stacks up well with the top European and Asian schooling systems in international comparisons, so kudos to Los Angeles charters as your scores dinged the globally competitive bell. Is it worth mentioning that California charters received about $7,800 per pupil while New England states average almost twice that amount? Yes? Ok good well then that too.
As just a small random aside, NACSA's scoring of state charter school laws from 2014, the most proximate ranking to the 2015 NAEP, gave California an 11 out of a possible 30 (see page 6). So Los Angeles joins Arizona and Colorado in the Low NACSA/High NAEP score combo club. I'm guessing there are other examples out there…
**Nerd Alert Time Out** Only a proper random assignment study would allow us to measure the degree to which school quality is responsible for the academic beat down that Los Angeles charter students administered to LAUSD averages. Let's just note however that when the gaps in question are larger than the performance gap between Massachusetts and Alabama, you've got plenty of space for multiple factors and probably plenty of room left over for school effects. Standard errors for charter sectors are larger than for statewide samples, but sampling error can go either way-meaning that if we had actually tested all students rather than samples the scores could be either lower or higher. Random chance guiding Los Angeles charter students far to the right side of the bell curve on a single test could happen, but random error is very unlikely to behave the same way with four separate samples of students.
**TIME IN!** Congratulations to educators, students and investors in the Los Angeles charter school sector! Hopefully evaluations of long-term outcomes will match test score success in the Los Angeles charter sector, which is no longer something we can take for granted. Students have already taken the 2017 NAEP exams, with results expected in the fall. Let's see what happens next.
UPDATE (6/1): One of the steps I took to explore Arizona's charter school NAEP numbers involved looking at subgroup scores. So for instance Hispanic students attending AZ charters score quite well compared to the top statewide averages. I looked these up for Los Angeles charters this morning, but the TUDA does not provide information for some major student subgroups- including Hispanic students-on any of the four exams. Hispanics make up 73% of Los Angeles charter school students so it seems odd for TUDA to provide Anglo subgroups scores but not Hispanic subgroup scores.
I've made an inquiry with the NAEP folks and I will report back. Arizona's case the state exam data displayed an even larger academic advantage for charter students than NAEP. The opposite appears to be the case with regards to Los Angeles charters. For now an * and some additional investigation seems warranted for Los Angeles charter TUDA scores.