(Guest Post by Matthew Ladner)
Laissez le bon temps rouler! The AZ Department of Education released results of the new AZ Merit test, and the Arizona Charter School Association released a breakdown of the scores showing that AZ charter school students scored 5%-12% higher scores depending upon the grade level/subject (see below).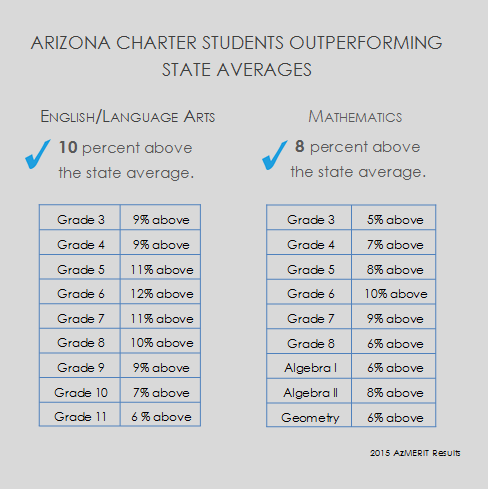 Sadly the AZ Merit data comes in the form of an excel spreadsheet rather than a NAEP-like data slicer, so a control for differences in student demographics, program status, etc. cannot be readily performed. Some of the differences in scores between AZ charters and districts are likely to be explained by student differences. When you examine the NAEP, it is also the case that some of the differences between New England states and a state like Arizona will also be explained by student differences. No one I know however doubts that the average public school in MA outscores the average public school in AZ.
AZ Merit aligns much more closely to NAEP in terms of student results than the jumped the shark over a decade ago AIMS test. The differences observed in raw scores are generally larger than those existing between the top NAEP state (MA) and Arizona. The AZ Merit scores therefore reinforce the NAEP data's finding that Arizona charter schools have something special cooking out in the cactus patch.